Scotland v Serbia
Scotland v Serbia Sportscene
---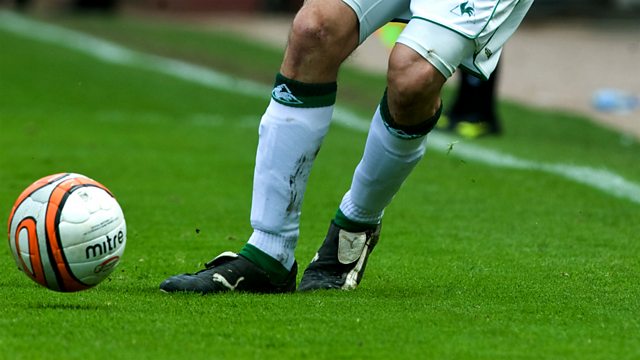 Rob Maclean, Pat Nevin and Craig Gordon present highlights of Scotland's World Cup qualifying match against Serbia. Commentary by Liam McLeod and Billy Dodds.
---
Similar Content
Browse content similar to Scotland v Serbia. Check below for episodes and series from the same categories and more!
Transcript
---
No subtitles...
---
FIFA World Cup Qualifier
Scotland v Serbia
Highlights of today's match from Hampden as Scotland's bid to qualify for the World Cup finals in Brazil in 2014 kicks off. The Tartan Army haven't been to the finals of a major championship since the World Cup in France fourteen years ago, so they will be hoping the players get the campaign off to a winning start in a group which also includes Croatia, Belgium, Macedonia and Wales.
The Serbia national football team inherited the full status, results and achievements of the former Yugoslavia following its break-up in the 1990s. Serbia qualified for the World Cup Finals in 2010 but didn't progress beyond the group stage. That disappointment was compounded when they failed to make the Euro 2012 finals in Poland/Ukraine. They are currently thirty-fifth in the FIFA rankings, eleven places ahead of Scotland, and are captained by Branislav Ivanovic of Chelsea. This is the first meeting of the two countries but Scotland and Yugoslavia did play each other at the World Cup finals in West Germany in 1974 - a match which ended in a 1-1 draw.
Commentary by Liam McLeod and Billy Dodds.
Presented by Rob Maclean with Pat Nevin and Craig Gordon.