17/06/2012 Match of the Day
---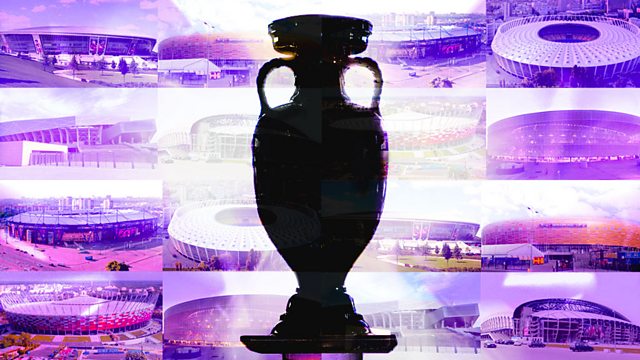 ---
Similar Content
Browse content similar to 17/06/2012. Check below for episodes and series from the same categories and more!
Transcript
---
No subtitles...
---
Colin Murray introduces highlights from the day's two Euro 2012 games, which see Portugal play the Netherlands and Denmark face Germany in the final round of Group B matches.
The Dutch were European champions in 1988, but since then they have not gone further than the semi-finals. The last time they reached that stage was during Euro 2004, when they were eliminated by the Portuguese, losing 2-1 in Lisbon. There will be no shortage of attacking talent on show in Kharkiv. Holland's Robin van Persie netted 37 goals for Arsenal this season, with Portugal star Cristiano Ronaldo bagging a remarkable 60 for Real Madrid.
The other fixture in Group B also has plenty of history. Denmark caused a huge upset by defeating Germany in the final of Euro 92. If they are to cause another surprise, highly-rated Ajax youngster Christian Eriksen could be their key man. Germany were beaten finalists at Euro 2008, but prior to this tournament they were many pundits' tip to go all the way this summer.